Case of 144 Slimpaks (24 Six-Pack Boxes)
Case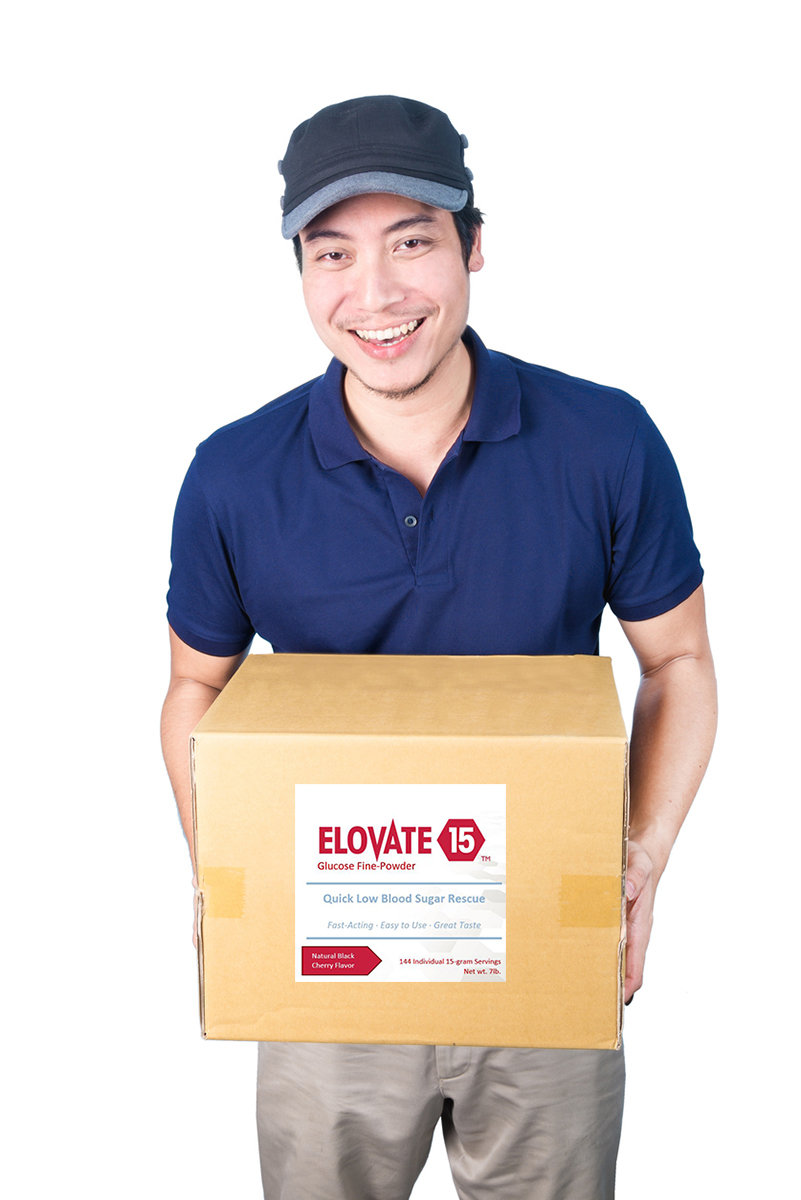 144 Slimpacks (24 Six-Packs) for quick blood sugar level rescue.
Cherry Flavor
Air and Water Tight
Quick Dissolving
Easy to carry
Gluten Free
Ingredients: Dextrose, Natural Flavor, Malic Acid, Citric Acid, Tricalcium Phosphate
Specifications:
Slimpack 2.38" x 3.88" x 0.19" Weight 0.8 ounces
Box 12.6" x 8.0" x 8.8" Weight 7lb.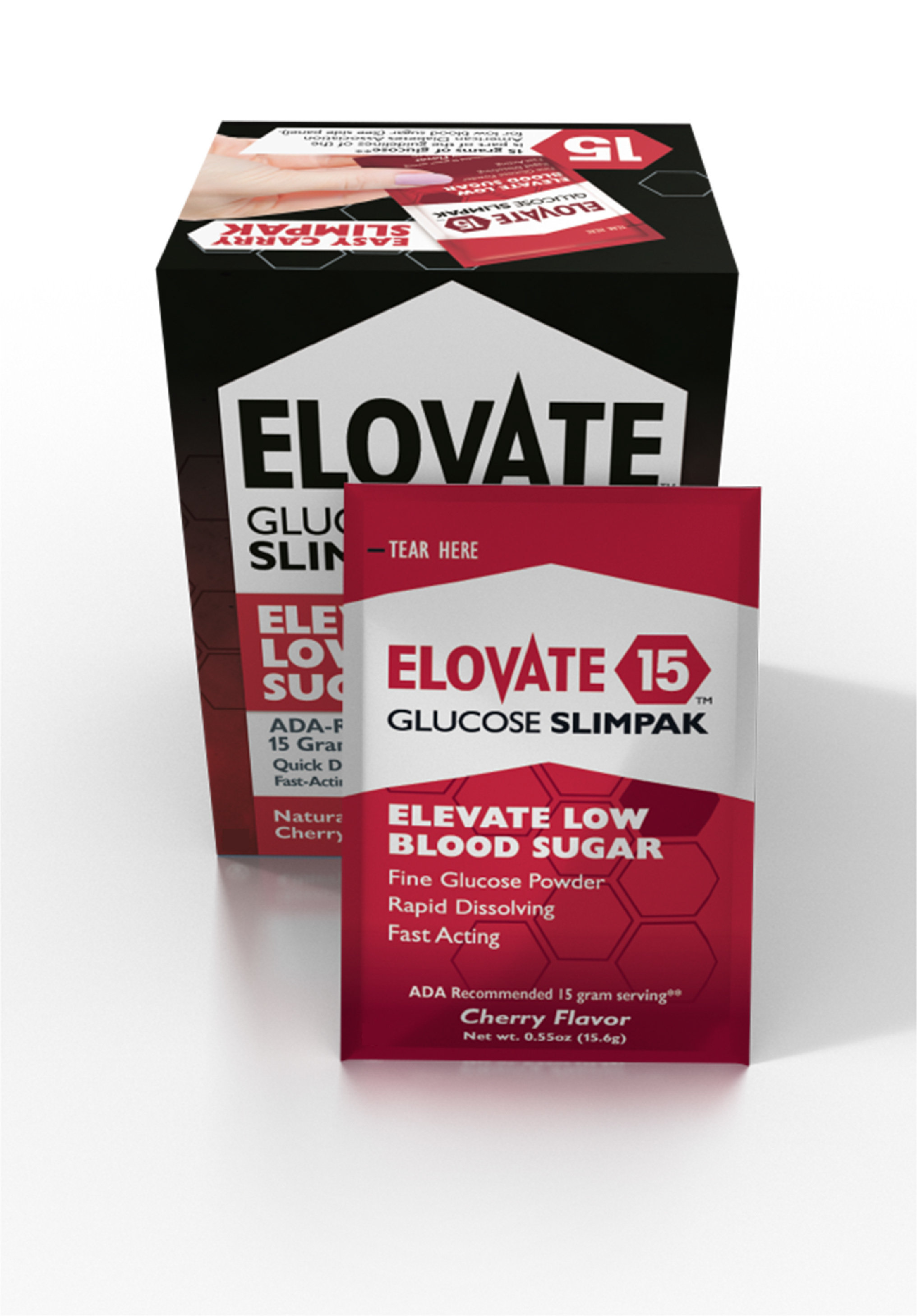 Any information on this website or the use of Elovate 15 is not intended to be a substitute for professional medical advice, diagnosis, or treatment. Always seek the advice of your physician or other qualified health providers.