Get 20% Off!
Buy a Case of Elovate 15 and Get 20% off at Checkout! Limited Time Offer. Don't Wait!
Buy Now
Maintaining blood sugar levels is vital. Use Elovate 15 Glucose Powder if you need periodic to regular low blood sugar level rescue. Elovate 15 Glucose Powder, is fast, efficient, and easy to carry. Use Elovate 15 Glucose Powder rather than juice, candy, soda, and sports gels to precisely raise low blood sugar, fast. Pure glucose, when your body commands it. 
Wherever you are, live life.
Elovate 15   Features
Delicious Black Cherry Flavor
Air & Watertight
Quick Dissolving
Easy to Carry
Raises Low Blood Sugar Quickly
Gluten Free
Extended Shelf-Life
Elovate 15 Benefits
Tastes Great like a Cherry-on-Top
Go Ahead and Dance in the Rain
Fast Acting for Quick Results
Tucks Easily into a Pocket or Bag
Won't Swing Blood Sugar Too High
Great for people with Allergies
Store Elovate Everywhere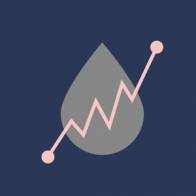 Blood Sugar is Glucose
Sucrose – table sugar – is one glucose molecule and one fructose molecule. When it breaks down the glucose goes into the blood stream. It is used for energy and is easily measured in the blood which is why it is referred to as blood sugar. Fructose is processed into glucose in the liver and isn't immediately available for energy.  
Sweets and Treats
It seems easy to reach for candy, soda, juice, and sweets when you need to quickly raise blood sugar. The body has to process it into glucose before it can raise blood sugar levels. The delayed rescue can lead to overeating these tasty treats. This may result in blood sugar spiking too high and over time, weight gain.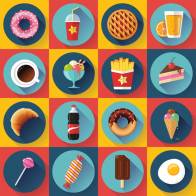 Any information on this website or the use of Elovate 15 is not intended to be a substitute for professional medical advice, diagnosis, or treatment. Always seek the advice of your physician or other qualified health providers.